How to uncancel or reinstate an order
Go to Quick Links (Far left on the homepage)
Select "Search for Reservations" and then select "Search…" (or click here)
The page should look like this: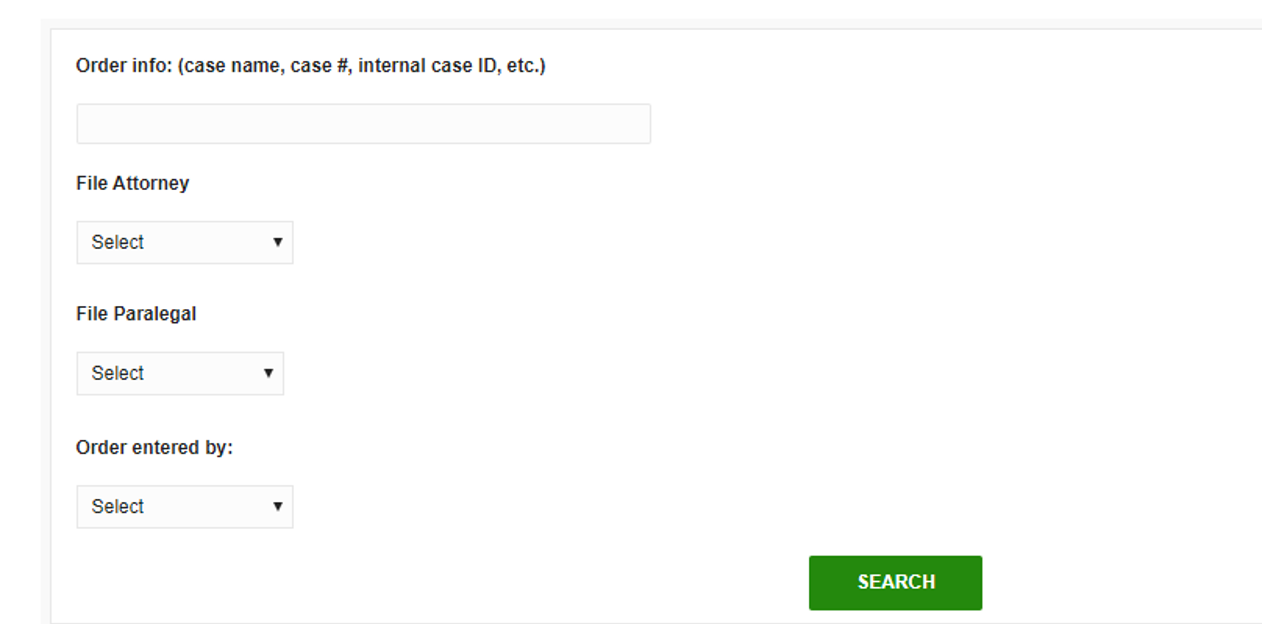 Find your case using the case name, number, internal case ID or claim number then click "Search"
Once you find the case select "New reservation for this case"

This will uncancel and reinstate the reservation by creating a new reservation from the cancelled one. It will have a new Order ID and will go through the same assignment process as a new reservation.
* it will not automatically assign it to the same local counsel, if one had already confirmed.