MyMotionCalendar's technology is built on a top-of-the-line infrastructure.
The goal at MyMotionCalendar has always been to establish a professional operation with standards, procedures, technology, and compliance. To that end, we have a secure, online reservation and documents management system. Our platform is built and hosted on Amazon Web Services (AWS). AWS has built a reputation for providing some of the most secure and best-run data centers in the world.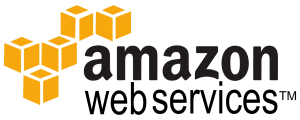 All information and documents uploaded and stored on our platform are protected by our industry-leading IT security, SSL data encryption, and privacy safeguards. By utilizing AWS, MyMotionCalendar ensures that all data and documents are compliant with privacy safeguards required by state and federal laws, state Bar rules and maintains the following, as further detailed on the AWS website:
TRUSTe EU Safe Harbor Certified
We respect your privacy and the privacy of the information in your account and treat both with utmost care and consideration. The service is a licensee of the TRUSTe® Privacy Program and abide by the EU Safe Harbor Framework as outlined by the U.S. Department of Commerce and the European Union.
TRUSTe is an independent organization devoted to build users' trust in the internet by promoting the use of fair information practices.

Other Security Layers:
Network and Systems Layer
Our network is protected by top-of-the line firewalls from industry-leading vendors. These firewalls remain up-to-date with upgrades and patches provided by vendors and they are configured to allow only the absolute minimum level of access to internet users. Various security measures are employed and enforced inside of the perimeter firewalls and on internal systems. The exact nature of these measures is kept confidential.
All operating systems are kept current with all the patches recommended by their vendors.
All unnecessary users, protocols, and ports are disabled and monitored. Our databases can only be accessed through trusted authentication and are kept inside layers of protection.
Human Layer
All data maintained in your account is owned by you.
Our employees do not have direct access to the production equipment, except where necessary for system management, maintenance, monitoring, and backups.
We do not outsource data management to service providers. Only select qualified permanent employees are allowed access to database servers, and only when their access is absolutely necessary.
Application Layer
The platform offers extensive features to help you protect and secure your account, data and applications:
Account Authentication:  Your account is protected by your Account ID and password. We encourage you to use strong passwords, protect them from others and change them often. We do not store sensitive user data in cookies or utilize other high-risk user or session tracking methods.
Data Encryption:  When you log into your account, your session is secured with 100% data encryption. Many of this site's pages are secured with industry-standard SSL security.
If you have any questions about our platform, technology, service or security, please contact us. 
Ready to get started?  Create an account with us online today.    Register