You've built the relationships, now streamline your process.
MMC SaaS was developed so you can use MyMotionCalendar's system and core features with your own network of coverage attorneys.
Our software is designed specifically for the coverage attorney industry. It is a robust system that includes reminders, alerts, and integrated payroll.
MMC SaaS allows you to use MyMotionCalendar's system for all of your calendaring, reporting, and coverage needs while simplifying and centralizing your accounting and processes.
Using our SaaS service, you can continue to use your current local counsel at the rates you already pay them. Other than the monthly subscription fee, there are no other fees for matters that your local counsel handles. If your local counsel is unavailable to attend a matter, a MMC coverage counsel will attend it for you at our standard flat rate.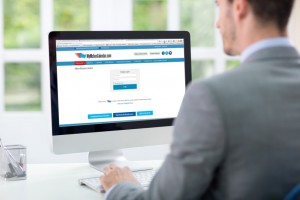 MMC SaaS gives you the ability to self-manage your hearings using your current coverage attorneys on one platform,
and if the attorney you usually use is unavailable, MMC guarantees you will have the coverage you need.
The Advantages of MMC SaaS
Automation
Your staff won't waste time finding, assigning, confirming attendance and getting results from local counsel. Instead, they can do substantive legal work, working the files and moving your cases along.
Efficiency
Your staff can  find the information they need quicker with a centralized system and standardized forms and templates.
Mitigate Risk
Easily comply with security, privacy and IT requirements issues by using our secure, password protected and encrypted system.
Customization
We can customize results formats, email routing, and all types of forms to fit your specific needs, processes and procedures.
Reports
Ready to use reporting tools already built in. Generate business intelligence reports with one click. Custom reporting capabilities are available.
Standardized Accounting
One vendor, one invoice. Instead of receiving hundreds of invoices from multiple vendors, your accounting department would just receive invoices from MMC. We handle payroll and do all end of year 1099 reporting.
Audit Support
For an additional fee, we manage contractor compliance, including running background checks, updating insurance policy declaration pages when they expire, checking Bar eligibility quarterly, and compiling all information you need for an upcoming audit. In addition, you are able to use our Policies and Procedures manual for audits.
Built-In Backup
If your "go-to attorneys" are not available, our hearing coordinators will still get you coverage with a vetted attorney from the MyMotionCalendar network. Your team no longer has to scramble, and you don't have any surprise last minute travel expenses or attorneys running out of the office.
For additional information and pricing details, please contact us below: